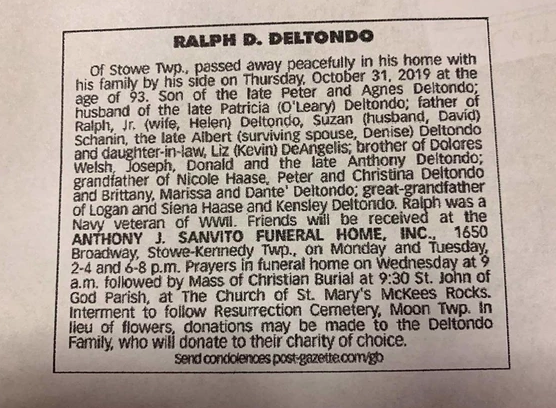 Yesterday a legend passed away after a long life full of friends and family. He lived an amazing life. If you ever had the chance to hear the stories of the things he did, survived, and accomplished- he was amazing. He had a huge heart and would do anything for anyone. He'd give you the shirt off his back.
He was like the mayor of Rockefeller's Grille. He kept things tidy, fixed what needed fixing, and kept us in line. He visited the tables, welcoming everyone, even getting groups singing. He loved singing.
We will miss you Ralph. We love you. I'm sure Al was waiting for you. Thank you for everything.