Cakes & Pies
Made from Scratch
Our pies and cakes are all made from scratch from our award-winning baker. They are sold by slice. Please call 412.777.9600 for availability.
Chocolate Mousse
Peanut Butter Chocolate Mousse
Chocolate Banana Cream Pie
Toasted Coconut Pie
Key Lime Coconut Pie
Caramel Praline Pie
White Chocolate Raspberry Pie
Oreo Delight
Sand
7-Layer Cake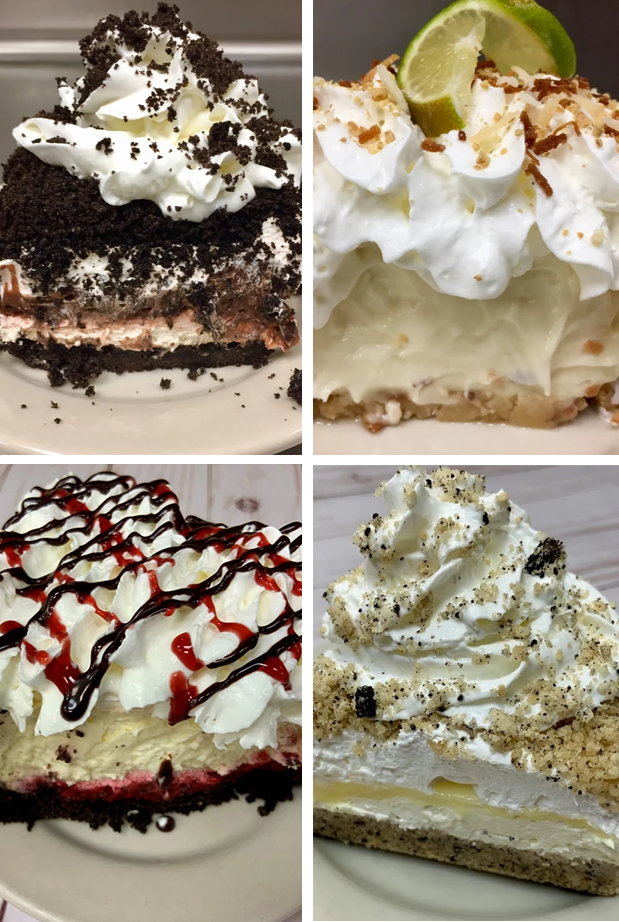 Dessert of the month is currently suspended until things settle into a new normal. Please call 412.777.9600 to see what desserts we have available.