Valentine's Day Weekend Takeout 2 for $40 Special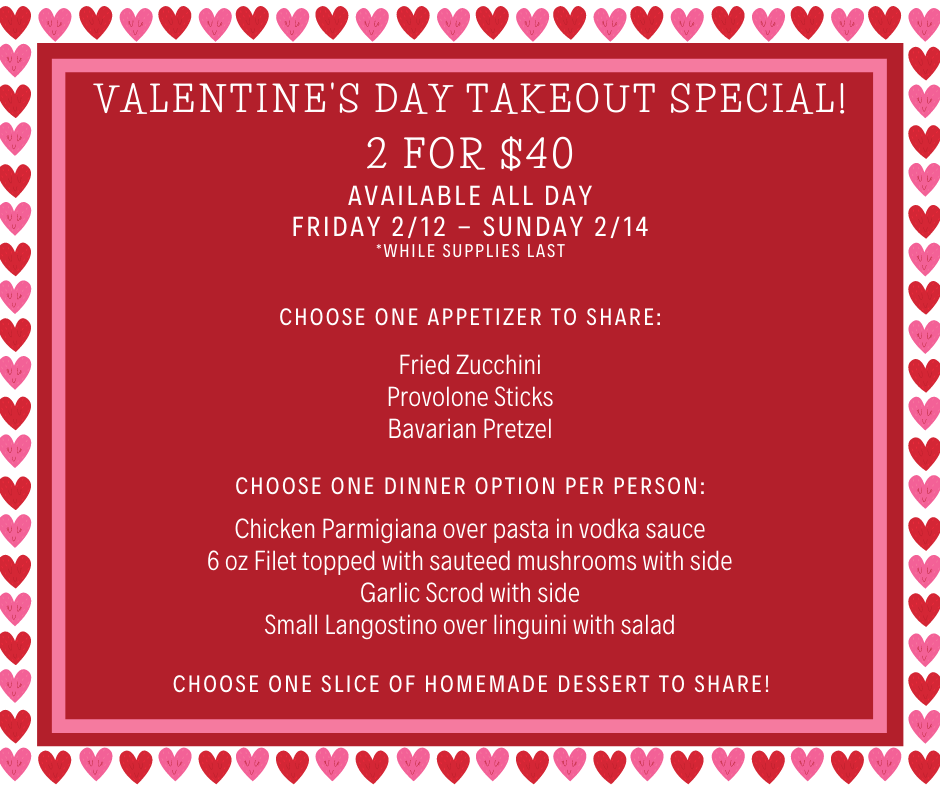 Take Out 2 for $40 available Friday 2/12-Sunday 2-14
Choose one app to share:
Fried Zucchini, Provolone Sticks, Bavarian Pretzel
Choose one entrée per person:
Chicken Parmigiana over pasta in vodka sauce
6 oz. filet topped with sautéed mushrooms with a side
Garlic Scrod with a side
Small Langostino over Linguini with salad
Choose one slice of dessert to share from our homemade desserts list.
(Changes daily)
For $15 more add on your choice of 2 cocktails or 2 boozy bombs to go!