Baby Shower at Rockefeller's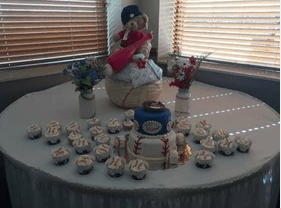 4/14/14
Dear Nicole, Debbie, Lynn, and the chefs of "the room",

The Room at Rockefeller's totally delivered the service, luncheon, and atmosphere that was above and beyond my expectations.
Guests at my daughter's baby shower on 4/12/14 raved about the food and they loved the decor and spaciousness of "the room." Lynn and Debbie were exceptional in taking care of our guests.
Nicole-your calming presence and ability to guide and assist in my party planning at the room was more than I could ask for! I will definitely be recommending Rockefeller's to friends and family.
Thank you for helping us create wonderful memories!
-Gina C.